Back to
Eightball
[{"variant_id":"40755080265776" , "metafield_value":""},{"variant_id":"40755080331312" , "metafield_value":""},{"variant_id":"40755080396848" , "metafield_value":""},{"variant_id":"40755080462384" , "metafield_value":""},{"variant_id":"40755080527920" , "metafield_value":""},{"variant_id":"40755080593456" , "metafield_value":""},{"variant_id":"40755896385584" , "metafield_value":""},{"variant_id":"40755080658992" , "metafield_value":""},{"variant_id":"40755080724528" , "metafield_value":""},{"variant_id":"40755080822832" , "metafield_value":""},{"variant_id":"40755080888368" , "metafield_value":""},{"variant_id":"40755080953904" , "metafield_value":""},{"variant_id":"40755081019440" , "metafield_value":""},{"variant_id":"40755896483888" , "metafield_value":""},{"variant_id":"40755081084976" , "metafield_value":""},{"variant_id":"40755081150512" , "metafield_value":""},{"variant_id":"40755081216048" , "metafield_value":""},{"variant_id":"40755081281584" , "metafield_value":""},{"variant_id":"40755081379888" , "metafield_value":""},{"variant_id":"40755081412656" , "metafield_value":""},{"variant_id":"40755896582192" , "metafield_value":""},{"variant_id":"40755896614960" , "metafield_value":""},{"variant_id":"40755081478192" , "metafield_value":""},{"variant_id":"40755081576496" , "metafield_value":""},{"variant_id":"40755081609264" , "metafield_value":""},{"variant_id":"40755081707568" , "metafield_value":""},{"variant_id":"40755081773104" , "metafield_value":""},{"variant_id":"40755896713264" , "metafield_value":""},{"variant_id":"40755896778800" , "metafield_value":""},{"variant_id":"40755081838640" , "metafield_value":""},{"variant_id":"40755081904176" , "metafield_value":""},{"variant_id":"40755082002480" , "metafield_value":""},{"variant_id":"40755082068016" , "metafield_value":""},{"variant_id":"40755082133552" , "metafield_value":""},{"variant_id":"40755082231856" , "metafield_value":""},{"variant_id":"40755896844336" , "metafield_value":""},{"variant_id":"40755896877104" , "metafield_value":""},{"variant_id":"40755082297392" , "metafield_value":""},{"variant_id":"40755082395696" , "metafield_value":""},{"variant_id":"40755082461232" , "metafield_value":""},{"variant_id":"40755082559536" , "metafield_value":""},{"variant_id":"40755082657840" , "metafield_value":""},{"variant_id":"40755896909872" , "metafield_value":""},{"variant_id":"40755896942640" , "metafield_value":""},{"variant_id":"40755082690608" , "metafield_value":""},{"variant_id":"40755082788912" , "metafield_value":""},{"variant_id":"40755082887216" , "metafield_value":""},{"variant_id":"40755082952752" , "metafield_value":""},{"variant_id":"40755083051056" , "metafield_value":""},{"variant_id":"40755896975408" , "metafield_value":""},{"variant_id":"40755897008176" , "metafield_value":""},{"variant_id":"40755897073712" , "metafield_value":""},{"variant_id":"40755897106480" , "metafield_value":""},{"variant_id":"40755083116592" , "metafield_value":""},{"variant_id":"40755083182128" , "metafield_value":""},{"variant_id":"40755083247664" , "metafield_value":""}]
Dream Balconette Bra
2 for $60
N/A
Ultra-Soft Re:Play ♻️☁️ (Eightball)
(8)
If you're a size D and above, we recommend going up a cup size!
The sexy, unlined vintage-inspired bra of your dreams designed to effortlessly elevate your style. Made for showing off or giving you a boost under your favorite top. Elevated with our new weightless CloudLift wire technology.
Retro glam balconette style
Unlined for weightless comfort
Silky-smooth, sustainable Re:Play
CloudLift wire that never pokes or digs
Straps that stay put
Our signature Re:Play fabric is cool to the touch, features 360° stretch, and is made from the softest rescued yarns.
Machine wash cold gentle cycle. Tumble dry low. Do not iron. Do not bleach.
Our bras are made from our certified-recycled Re:Play fabric using fibers usually wasted in manufacturing. Our CloudLift support is made with 100% traceable and sustainably-sourced stainless steel.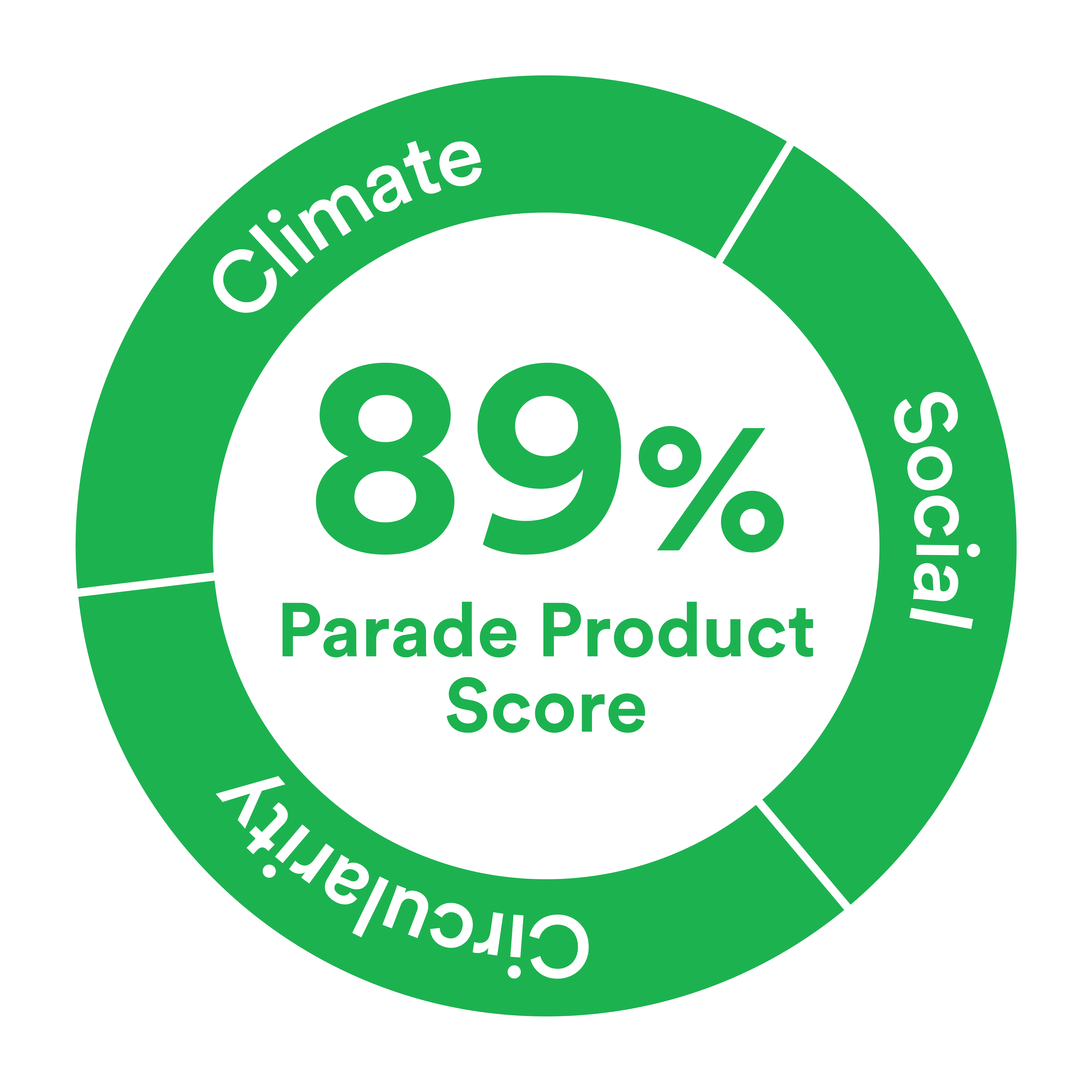 Parade Product Score: 89%
Environmental: 100%.
Social: 100%
Circularity: 43% (Recycling bras is hard – they're made of lots of materials that aren't easy to separate and currently Second Life by Parade is only for underwear. If you do want to recycle your old bras, we recommend Bra Recyclers!)
Our mission was to design a bra you *actually* want to wear. You have 30 days to decide if it's perfect for you! If 30 days have passed and you're still not loving it, we're here to help you find a better fit. To start a return or exchange, visit our returns portal. If you'd like to speak to someone from our team about alternative sizing and styles, talk to us at fitexpert@yourparade.com.