Back to
2800
Aquarius
[{"variant_id":"40694712827952" , "metafield_value":""},{"variant_id":"40694712860720" , "metafield_value":""},{"variant_id":"40712384675888" , "metafield_value":""},{"variant_id":"40712384708656" , "metafield_value":""},{"variant_id":"40712384741424" , "metafield_value":""},{"variant_id":"40712384774192" , "metafield_value":""},{"variant_id":"40712384806960" , "metafield_value":""},{"variant_id":"40694713188400" , "metafield_value":""},{"variant_id":"40694713221168" , "metafield_value":""},{"variant_id":"40712384839728" , "metafield_value":""},{"variant_id":"40712384872496" , "metafield_value":""},{"variant_id":"40712384905264" , "metafield_value":""},{"variant_id":"40712384938032" , "metafield_value":""},{"variant_id":"40712384970800" , "metafield_value":""},{"variant_id":"40694713548848" , "metafield_value":""},{"variant_id":"40694713581616" , "metafield_value":""},{"variant_id":"40712385003568" , "metafield_value":""},{"variant_id":"40712385036336" , "metafield_value":""},{"variant_id":"40712385069104" , "metafield_value":""},{"variant_id":"40712385101872" , "metafield_value":""},{"variant_id":"40712385134640" , "metafield_value":""},{"variant_id":"40694713909296" , "metafield_value":""},{"variant_id":"40694713942064" , "metafield_value":""},{"variant_id":"40712385167408" , "metafield_value":""},{"variant_id":"40712385200176" , "metafield_value":""},{"variant_id":"40712385232944" , "metafield_value":""},{"variant_id":"40712385265712" , "metafield_value":""},{"variant_id":"40712385298480" , "metafield_value":""},{"variant_id":"40694714302512" , "metafield_value":""},{"variant_id":"40694714335280" , "metafield_value":""},{"variant_id":"40712385331248" , "metafield_value":""},{"variant_id":"40712385364016" , "metafield_value":""},{"variant_id":"40712385396784" , "metafield_value":""},{"variant_id":"40712385429552" , "metafield_value":""},{"variant_id":"40712385462320" , "metafield_value":""},{"variant_id":"40694714662960" , "metafield_value":""},{"variant_id":"40694714695728" , "metafield_value":""},{"variant_id":"40712385495088" , "metafield_value":""},{"variant_id":"40712385527856" , "metafield_value":""},{"variant_id":"40712385560624" , "metafield_value":""},{"variant_id":"40712385593392" , "metafield_value":""},{"variant_id":"40712385626160" , "metafield_value":""},{"variant_id":"40694715023408" , "metafield_value":""},{"variant_id":"40694715056176" , "metafield_value":""},{"variant_id":"40712385658928" , "metafield_value":""},{"variant_id":"40712385691696" , "metafield_value":""},{"variant_id":"40712385724464" , "metafield_value":""},{"variant_id":"40712385757232" , "metafield_value":""},{"variant_id":"40712385790000" , "metafield_value":""}]
Zodiac Satin Shine Cheeky
New!
N/A
Archive Glow Satin ♻️✨
()
Only 0 left! Hurry before its gone 🔥
We dialed up our best-selling String Cheeky and made a new luminous base layer for nights you want to shine. Now with personalized zodiac embroidery so you can rep your sign.
Features:
Embroidered zodiac sign at front
Ruched waistband
Zig zag stitch for extra stretch & comfort (sizes XL-3XL)
Hardware detailing
Fabric:
Glow Satin is 92% recycled polyester.
Care: Machine Wash Cold. Tumble Dry Low or Dry Clean. Do Not Bleach. Cool Iron If Needed
Unlike commercial silk which is made from boiling silk worms, Glow Satin is made using 92% recycled polyester and 8% elastane.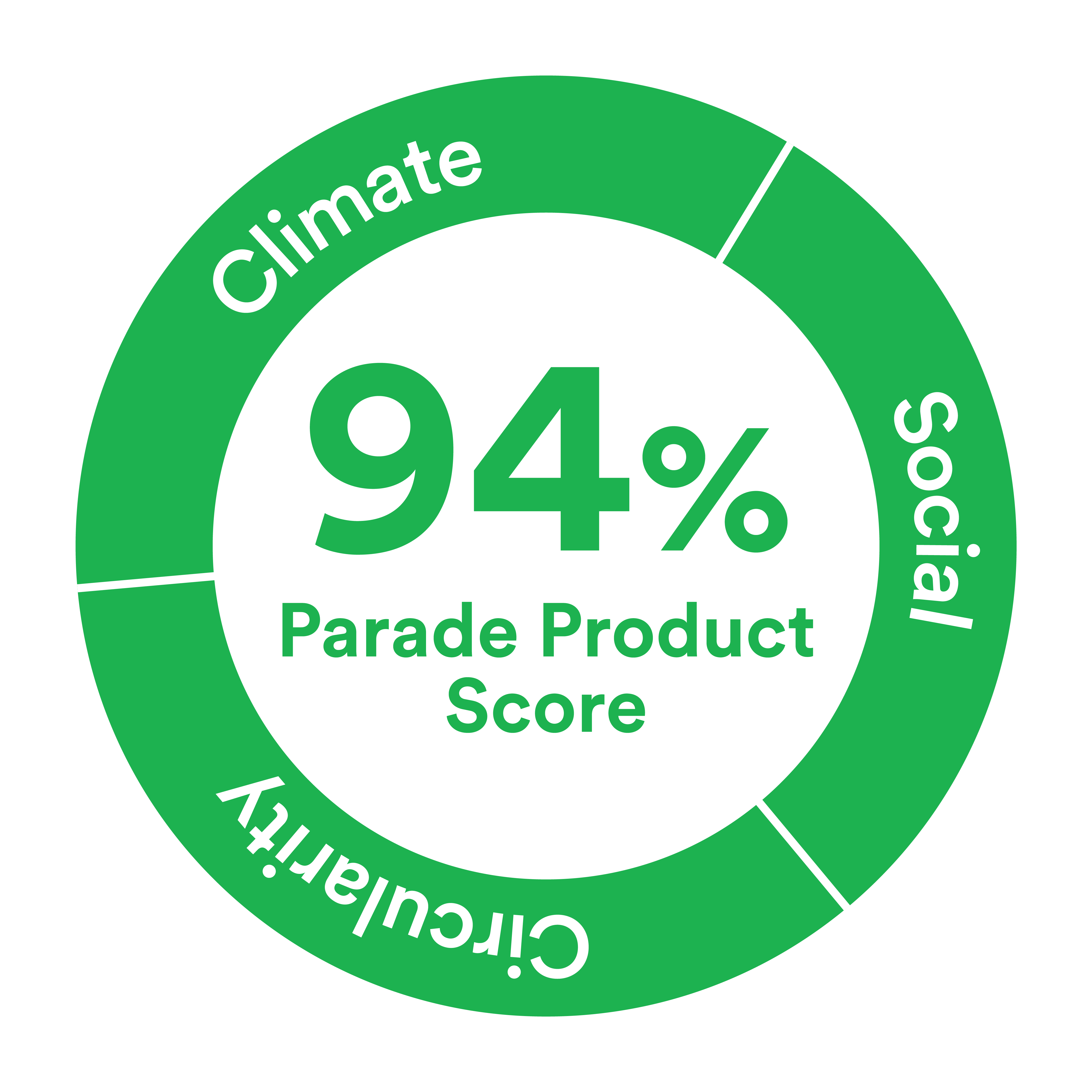 Parade Product Score: 94%
Climate: 100%
Social: 100%
Circularity: 71%
What's in a Parade Product Score? Learn more here.
Glow Satin—Washable. Sustainable. Silky soft.
Made from a sustainable blend of the softest, woven recycled fibers.

Luxurious quality, machine washable.

Ultra-breathable for ultimate comfort.